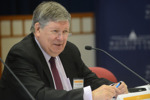 As Workers' Delegate to the International Labour Conference, Katja has actively participated in the Application of Standards Committee with her knowledge of labour law and European and international legal procedures. She does this in an impressive way in both English and French.

Kari Tapiola, Deputy Director-General of the ILO 1996-2010 and since then Special Adviser to the DG.
New Nordic candidate for ETUC's leadership team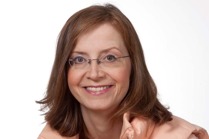 Voir se texte en français

Among the important items on the agenda for the meeting of ETUC's board last week, such as The Future of Europe, Brexit and CETA, there was also a question concerning changes in the leadership team. The current Nordic representative, the Deputy General Secretary Veronica Nilsson, will be resigning because she is moving to Singapore, where her husband has been appointed French ambassador.

In view of Veronica Nilsson's resignation, the Nordic trade union confederations have reached an agreement through NFS (the Council of Nordic Trade Unions) to nominate a new candidate – Katja Lehto-Komulainen – to the post of Deputy General Secretary in the ETUC. NFS is an umbrella organisation for the Nordic trade union movement and its affiliates represent 9 million employees.

Katja Lehto-Komulainen grew up in Seinäjoki in Ostrobothnia on the west coast of Finland close to Vasa and studied at the University of Lapland, where she graduated with a Master's degree in Law. She has also studied EU law at Stockholm University. She began to work as a lawyer 19 years ago for SAK in Finland – one of the organisations affiliated to NFS – where today she is the head of international affairs. Katja has been working with issues that relate to employees' rights, employment and growth – nationally and in the ETUC and ITUC, as well as with the Pan European Regional Council (PERC), the Baltic Sea Trade Union Network (BASTUN) and the UN's international labour organisation ILO. In addition, she has also worked as an advisor to the Social Democrat labour market minister Tarja Filatov, in connection for instance with Finland's presidency of the EU in 2006 as well as in the cabinet of the first Finnish commissioner (Erkki Liikanen). Today she has in-depth knowledge of labour market and economic policies nationally, in Europe and globally.

"I am honoured that the Nordic trade union movement has chosen to nominate me to the post of Deputy General Secretary of the ETUC and hope that my experience, motivation and language skills are something that the ETUC Executive Committee are looking for," says Katja Lehto-Komulainen.

Katja's values can be summarised in the words freedom, equality and solidarity, and her lodestone throughout her career has always been the struggle against injustice and for emplyees' rights. She is married, has two children and lives in a bilingual town east of Helsinki. In her spare time she enjoys sport, reading and meeting her family and friends.

"Katja is a very competent and impassioned candidate. Within the Nordic cooperation she has always been energetic and active and has contributed constructive and sound proposals. I am also pleased that the Nordic trade union movement has so many leading women to choose from and has once again been able to nominate a woman to the post of Deputy General Secretary in the ETUC. I wish her luck in the election in December," says Magnus Gissler, General Secretary of the NFS.

In addition to Finnish, her mother tongue, Katja Lehto-Komulainen has several other working languages: French, Swedish and English. She also speaks Russian and is studying Spanish. Katja Lehto-Komulainen's CV is available in French, English, German and Spanish.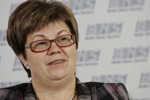 "I am happy that Katja is running for the position of Deputy Secretary General of the ETUC. It is very important for the Baltic region that a Nordic trade union representative takes on this responsibility. Be happy and strong! You are always welcome to Lithuania,"

Grazina Gruzdiene, President of Foodstuff Workers, Union affiliated to the LPSK - Lithuania
Pay rises and Vice President to the EU Commission Jyrki Katainen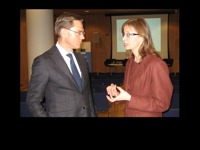 Discussing with Vice President Jyrki Katainen about Workers need for pay rises and a clearer announcement of an end to the austerity policies.
European Pillar of Social Rights and Marianne Thyssen
Following a visit in Helsinki on November 11th, Ms. Marianne Thyssen met with Katja Lehto-Komulainen and the Finnish trade union confederations to discuss the European Pillar of Social Rights. Find out more about the Finnish trade union position on the pillar here.
Czech state visit in Sweden
On June 3rd-4th, Prime Minister of the Czech Republic Bohuslav Sobotka and the president of the Czech-Moravian Confederation of Trade Unions, Josef Středula, visited Sweden and Prime Minister Stefan Löfvén.

The state visit also included meetings and discussions on topics such as jobs and growth, the internal market, decent working conditions and migration were discussed with Katja Lehto and Magnus Gissler from NFS, Göran Arrius, President, Saco; Loa Brynjulfsdottir, Head of International Affairs, LO; and Peter Hellqvist, vice president, TCO.