The Council of Nordic Trade Unions (NFS) is a regional trade union confederation. Its affiliates are the 16 national trade union confederations of the Nordic countries which together represent almost nine million members from blue collar, white collar and academic sectors in Denmark, Finland, Iceland, Norway, Sweden, Greenland and the Faroe Islands.

Founded in 1972, the main task of NFS is to coordinate and foster regional trade union cooperation in the Nordic countries, particularly with regard to employment, economic and social policy and in relation to ETUC, ITUC, TUAC, ILO and PERC. NFS represent its members in relation to the Nordic Council and the Nordic Council of Ministers and has close ties with the Baltic Sea Trade Union Network (BASTUN). Mr. Magnus Gissler is General Secretary since April 2014.

Economically, socially and ecologically sustainable working life
The Future Declaration of the Nordic Trade Unions for an economically, socially and ecologically sustainable working life, was adopted in conjunction with the Nordic Trade Union Congress in Ålesund, Norway, on September 19, 2012.
Excerpts from the Future Declaration:
[...]
The intertwined challenges we face require new ways of thinking. It is the task of the politicians, the social partners and all the other stakeholders in society to do what we can to transform these challenges to opportunities. We can do this by being future-oriented and dynamic, and by working together to adapt our societies, making them economically, socially and ecologically sustainable.
The Nordic trade unions can play a key role in developing a sustainable, and value-creating working life based on both know-how and solidarity. Future solutions in society must be characterized by a combination of robust resistance and an inherent ability to restore, develop and renew – referred to as resilience.
[...]
The Nordic trade unions hereby commit to continue working for:
• Sustainable working life by developing the social, economic and ecological dimensions of this sustainability;
• Improved prerequisites for the maintenance, anchoring and further development of the Nordic model of collective bargaining;
• Remaining continuously relevant and developmental as trade unions, enabling the maintenance of a high degree of union membership;
• Social sustainability, with welfare systems that support people as they adapt to inevitable societal changes;
• Universal respect for trade union rights and other human rights, which are cornerstones of social sustainability;
• Economic sustainability with enterprises, organizations, workplaces and financial systems that can withstand strain and rebound after the shocks we seem to be
experiencing with increasing frequency;
• Ecological sustainability with resilient ecosystems that can provide us with renewable natural resources and well-functioning ecosystem services;
• Respect at EU level for the Nordic labour market model and ILO conventions;
• Striving to find solutions and strategies to ensure that employees and enterprises work under the same conditions on our labour markets;
• Active labour market policies and collectively bargained agreements for more, better, and greener jobs;
• Opportunities for more people to participate in good work through the creation of an inclusive labour market and inclusive working life;
• Equal opportunities and integration in working life;
• Full employment, job security and special measures to combat youth unemployment;
• More worker participation so employees are able to influence their own work environments to a larger extent;
• Improvement of the everyday work of our members, by striving to achieve better conditions for those who have precarious or stressful employment situations;
• Work life in which it is possible to reconcile employment, family life and private life by, for example, increasing working time flexibility, which employees need from
time to time in their working lives.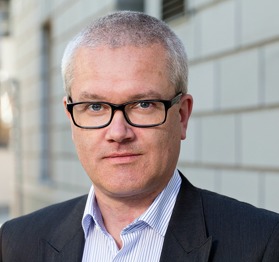 Mr. Magnus Gissler, General Secretary of NFS
The Members of NFS are the 16 trade union confederations of the Nordic Countries. NFS represents thus nore than eight million wage-earners from blue collar, white collar and academic sectors in Sweden, Finland, Denmark, Norway, Iceland, Greenland and the Faroe Islands.
The secretariat is situated in Stockholm and consists of the General Secretary, two Policy Advisors and an administrative officer.
The Board of NFS consists of the presidents of all member organisations and meets twice a year.
The Presidium consists of one representative from each Nordic Country. Its task is to prepare the Board meetings.
NFS has a rotating presidency. Bente Sorgenfrey from FH in Denmark is the president of NFS in 2020.
BASTUN works as a forum where the trade unions of the Baltic Sea Region exchange information and discuss and define common interests. NFS holds the permanent secretariat of BASTUN.
Below you can find more information about the Baltic Sea cooperation:
In order to cope with the broad workload entrusted upon the organisation, NFS has set up a system with various organs and committees.
In addition to the board and the presidium, NFS has set up the Committee on European affairs and other working groups.
Together with the Baltic Sea Trade Union Network (BASTUN) NFS works also with Baltic Sea issues.