NFS/FES Conference on the Future of Work: Labour, just a click away?
Welcome to the NFS/FES Nordic Countries Conference on the Future of Work

We are in the midst of an ongoing debate on future possibilities and challenges facing our societies in the course of digitalization and globalization, and the preconditions for our future labour relations are still very unclear.

This conference aims at high lighten the challenged role of trade union core elements such as wage bargaining and organizing, but also the way we view the concept of work, and how we secure the competence needed in the future labour market.

Our approach to the challenges will be a dig where we stand inward-looking approach, as the dilemmas of today are similar to those of yesterday's trade union movement. During the day, we will take a closer look at how digitalization influences each of these areas, and ultimately the core of labour relations. More so, we intend to dig beyond the challenges posed, and seek some answers for the future by considering existing best practices and examples that have been successful in organizing gig economy workers, contributed to lifelong learning and strengthened collective-bargaining.

In short, how do we achieve the goals of Agenda 2030, such as ensuring decent work and secure labour rights in a digitalized future?
We welcome your attendance!
09:30,
Registration
10:00,
Part I: Setting the Scene
ILO's Future of Work Initiative. DEBORAH GREENFIELD, Deputy Director-General for Policy, International Labour Organization

Confirmed

EU Digital Agenda. THIÉBAUT WEBER, Confederal Secretary, ETUC.

Confirmed

The Nordic-Baltic region: a digital frontrunner. DAGFINN HØYBRÅTEN, Secretary General of the Nordic Council of Ministers

Confirmed
11:00,
Part II: Trade Union Strategies – Breakout sessions
A. Wage formation and the future role of collective bargaining
PROF. DR. THORSTEN SCHULTEN (WSI)

TBC
B. Organising workers at workplaces with blurry physical boundaries
SIX SILBERMAN, IG Metall

Confirmed

FREDRIK SÖDERQUIST, Unionen

Confirmed
12:00,
Lunch
13:00,
Part II: Trade Union Strategies – Breakout sessions
C. Competence: The need for education and lifelong learning in a digital era
Thorben Albrecht, Permanent State Secretary at the Federal Ministry of Labour and Social Affairs, Germany

TBC

Nordic input (social partners responsibility)

TBC
D. The impact of digitalisation on the concept of work: New forms of work
CHRISTIANE BENNER, IG Metall

TBC
14:00,
Part II: Summary of Breakout sessions
14:30,
Pause
15:00, Part III: Public Seminar
Comments and panel discussion with DEBORAH GREENFIELD

Date:
14th November, 2017

Venue:
Folkungagatan 90 - Conference and meetings
Medborgarplatsen Metro station

Registration:
Before October 6. Registration form bellow (orange button).

Accomodation:
We have made a block reservation at Scandic Malmen (Medborgarplatsen Metro station), 13th-14th of November. Rate: 1390/single room and includes eco friendly breakfast. Mark the check box in the registration form below to book.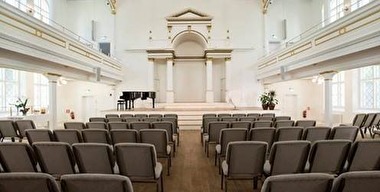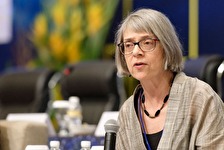 Deborah Greenfield,
Deputy Director-General,
International Labour Organization.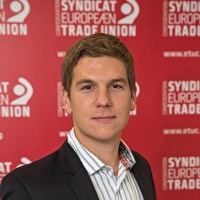 Thiébaut Weber,
Confederal Secretary,
European Trade Union Confederation.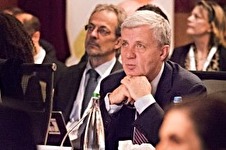 Dagfinn Høybråten,
Secretary General,
Nordic Council of Ministers.